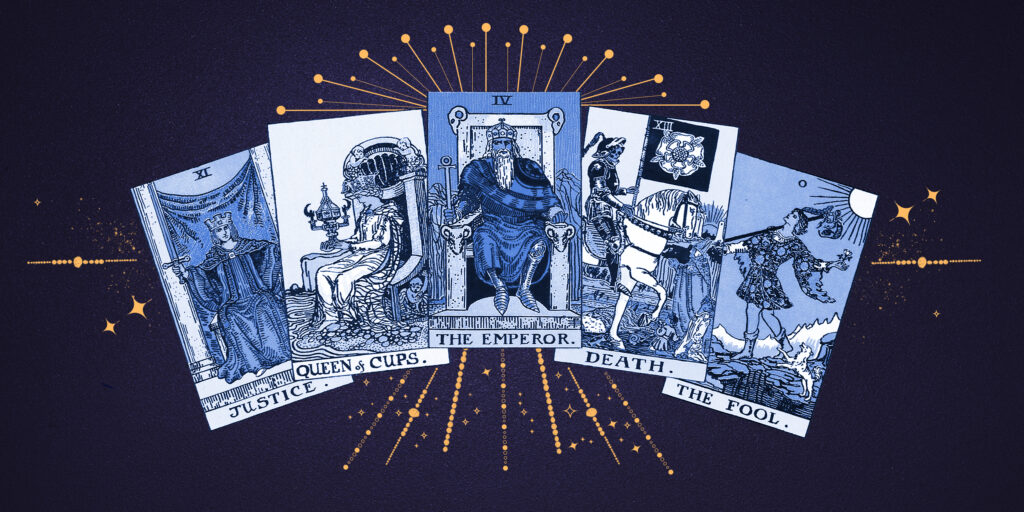 There is a widespread belief that the tarot is used to predict the future in order to gain knowledge about things like destiny, fate and karma. This is just a small part of this system. The future, according to the philosophy of the Tarot, is not something permanent and unchanging. On the contrary, there are many options for the future, many alternatives.
Every day and every minute a person stands at a crossroads. Fate gives us an excellent opportunity to make decisions, choose our future. Depending on what choice you made at one time or another, the development of this event is also formed. This is where the layout of the Tarot cards can help us. If the choice is difficult, we can always turn to the cards for advice. Tarot will suggest the best option to cope with the situation or the most correct attitude towards it. You can avoid missteps and shape your path of positive events.
Tarot give us insight into current events, explain their origins, and help us recognize and understand mistakes and failures. Sometimes it is enough to understand the true causes of events in order to find a solution. The person acquires knowledge by going through such situations. In this case, the tarot cards act as a conductor and coach in the school of life. This is true for those seeking awareness, who want to understand the lessons of their destiny. Even the most unpleasant events do not always pose a real threat to life or health, well-being and stability in relationships. Sometimes life just shows where a person is confused in thoughts and deeds. In this case, it is enough to realize and understand what mistakes were made and what wrong actions were taken in order to change the situation and solve it without any serious loss.
Tarot cards are an independent source of information for the objective state of affairs, for questions of karma and fate. They help us explain how the world works. The tarot cards help to see the mechanisms, actions, events that prevent us from finding what we want. By developing intuition and vision in life, communicating with the Tarot, a person is able to understand and recognize many of the principles of his own existence.
Random people do not enter the world of Tarot cards. If you are attracted by cards, fascinated, then trust your intuition and let the cards reveal their world to you, full of magical and mystical events.