What is the meaning of symbols in Seven of Wands Tarot Card?
The Seven of Wands speaks of victory through courage and determination. The Seven of Wands shows a person standing on a rock or a hill. He holds the staff in front of him, beating off the other six sticks that are most likely held by other people. He has different shoes on his feet, which symbolizes an uneven position, not ready to attack. The pictured puddle of water on the card speaks of caution so as not to slip. The general symbolism of the Arcana speaks of a difficult situation.
Card Symbolism
This is a card of valor, because the hero stands firmly on his feet, even when six wands are raised against him. It is also a card of success because the person is at the top, above his enemies, so they may not even reach him.
Hero
It is our true identity that stands firmly on the defensive.
Position of the Hands
Can symbolize a one-time task, focusing on one main object.
Various Shoes
Means variety, revitalization.
Boot – symbolizes protection from the bites of vile creatures, from a low level of thinking.
Shoe – Symbolizes civilized life.
Together, this is a combination of the wild and the occult.
Green Color of Clothing
It symbolizes self-development and personal growth resulting from overcoming trials.
The Hill On Which The Hero Stands
A symbol of advantage over opponents. Means an advantageous position, superiority, vigilance.
Wand in Defense Position
Personalizes the protection of his point of view.
Six Wands Pointing Against the Hero
They symbolize aggression.
Swampy Ground
Indicates the fragility of the position.
Blue Sky
Symbolizes expression and communication, the embodiment of our blue beliefs and hobbies. It also symbolizes clarity, carelessness, purposefulness.
Earth
Symbolizes a community or group, collective wisdom, belonging. It is also a return to our true nature.
Mountains or Cliff
It symbolizes awareness, achievement, test and triumph, endless endurance.
Rivers, Vapors, Waterfalls
Symbolize deep emotions, subconsciousness.
The Seven of Wands means that we have been attacked, that competitors, envious people, or other opponents are against us. They are stronger than us or there are more of them. However, this card shows that we have a good chance of winning because we are in a better position. Therefore, it should be taken as a warning: be smart and vigilant so as not to lose your positional advantage. It goes without saying that a real, physical attack is rarely discussed here. Most often it is someone's interference in our private or even personal affairs, an attempt to deprive us of something or prevent us from achieving something.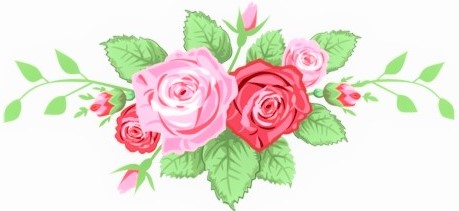 Discover the symbolism of other Minor Arcana: